Look up into the Trees.
August 17, 2014 in landscapes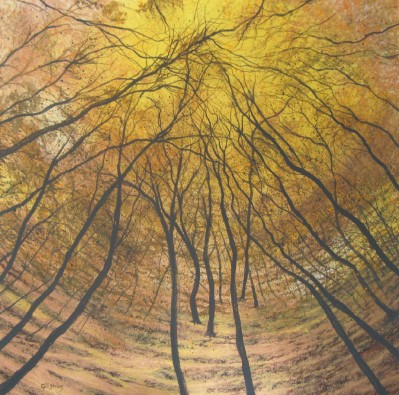 Acrylic Painting SOLD
Acrylic painting on stretched canvas. Size 80 x 80 cm.
I chose acrylics for this painting because, as for "The Cathedral", I wanted to use metallic paints to create special lighting effects. Here I was looking for a golden and coppery glow. The design of the painting is calculated to give you a spinning sensation as you look "up into the trees".